I thought I'd have a go at this and got it working with one line then re-read your post and noticed you wanted 2 lines!

So I had another look and found 'Chart.CountDataSets' which seems to be what you are looking for. I started with some code from here
https://novatocodegambas.blogspot.com/2 ... ficas.html
and came up with the attached program.
I hope it helps.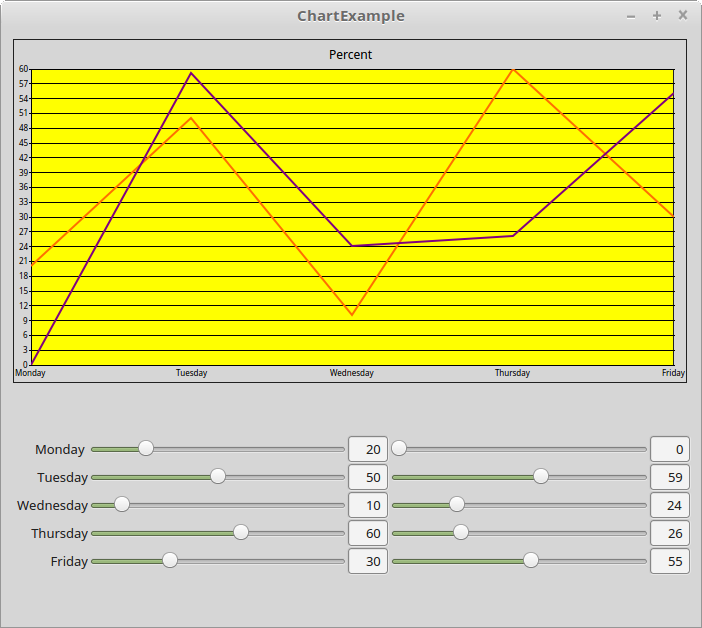 EDIT: - I have put this program on the Gambas Farm as an example.